Get your team started on a custom learning journey today!
Our Boulder, CO-based learning experts are ready to help!
Instructor-led AI Courses
Customized, role-based, expert-led AI Training
DevelopIntelligence specializes in delivering highly-customized, dedicated, role-based AI training courses to technical teams and organizations.
Of course, if you can't find the AI training course you're looking for, give us a call or contact us and we'll design one just for you and your team.
Our AI training offerings include:
- AI Corporate Bootcamps
- AI UpSkilling and ReSkilling Programs
- AI New Hire Development Programs
- Learning Strategies for Custom AI Projects
AI is a field related to teaching computers to learn from data and ultimately, think for themselves. AI gets used interchangeably with the number of industry terms including machine learning and deep learning. This image by KD nuggets does a good job explaining how the terms are related.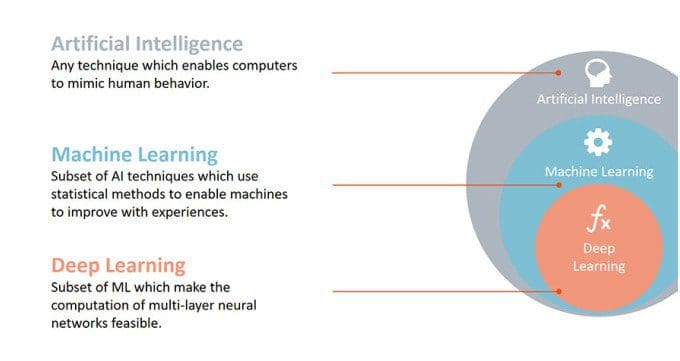 Let's Chat
Chat with one of our tech experts to create a custom on-site or online training program.

If you are not completely satisfied with your training class, we'll give you your money back.