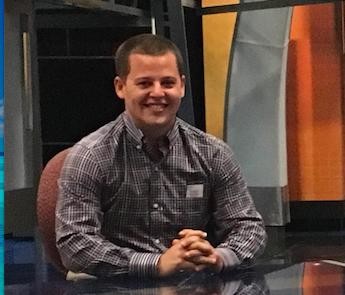 Strategic Account Executive
Role
My role is to support new customers in their training journeys. This includes helping them identify their organizations' skill gaps, introduce DevelopIntelligence's offerings, and provide the best solutions to achieve their goals.
How does your role help transform lives?
My role helps transform lives by helping developers and engineers build new skills that allows them to grow in their careers and provide better solutions to their customers.
Which core value do you relate to the most, and why?
Winning as a team. We have the best technical training team to help you achieve your goals.
What's your favorite quote?
Some people want it to happen, some wish it would happen, others make it happen. -Michael Jordan
What's one fun fact you want to share?
I'm from Boston and have split time living in Colorado and Boston during my career at DevelopIntelligence.
Win as a team
We celebrate our successes and failures together, for the greater good of DI, our clients, and our instructors.
Being hungry is our mindset
We go the extra mile to win and achieve success.
We act with integrity
We act with authenticity and honesty and do what we say we are going to do, no matter what.
GSD Certified
We get shi* done, on time, with quality, and for the betterment of our students.
Run towards the snake
We see challenges and opportunities and run towards them instead of fleeing from them.
Customized Technical Learning Solutions to Help Attract and Retain Talented Developers
Get your team upskilled or reskilled today. Chat with one of our experts to create a custom training proposal. Fully customized at no additional cost. 100% guaranteed.
DevelopIntelligence leads technical and software development learning programs for Fortune 5000 companies. We provide learning solutions for hundreds of thousands of engineers for over 250 global brands.

Educate learners using experienced practitioners.
Proven customization process is guaranteed.
Strategic partner, not just another vendor.
"I appreciated the instructor's technique of writing live code examples rather than using fixed slide decks to present the material." – VMware

View More
Thank you for everyone who joined us this past year to hear about our proven methods of attracting and retaining tech talent.