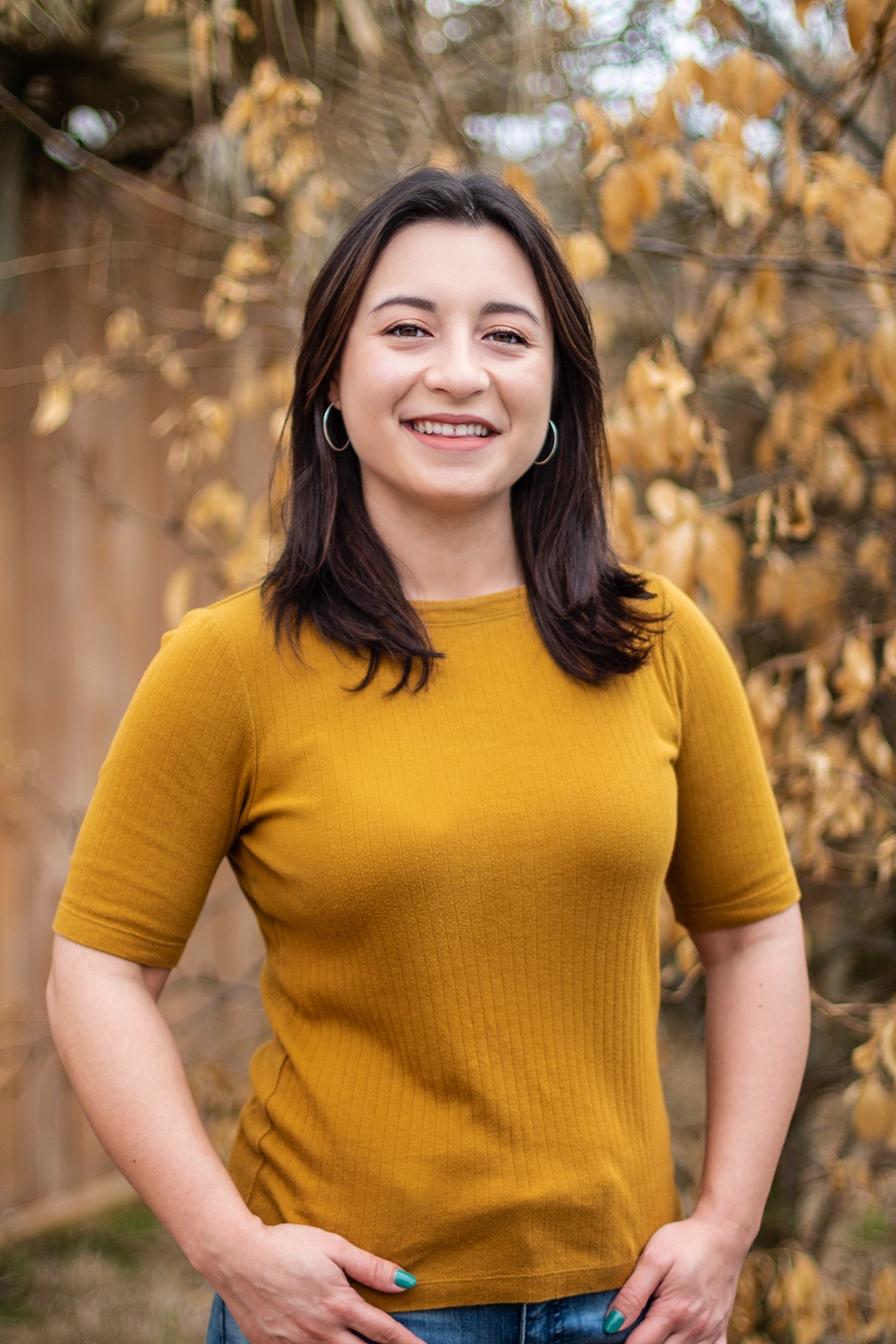 Role
As project manager with DevelopIntelligence, I collaborate with our teams and instructors to successfully deliver to our clients. Through understanding client needs while organizing logistical project updates, I support the delivery of classes from start to finish.
How does your role help transform lives?
With this role, I want to provide participants the ability to focus on learning and establishing new skills. By facilitating the planning of coursework, clients can focus solely on the needs of their team and streamlining their goals.
Which core value do you relate to the most, and why?
My favorite core value is 'we act with integrity'. Accomplishing what you've communicated you are going to do establishes trust with others both personally and professionally. I'm motivated by being able to deliver on what I've promised.
What's your favorite quote?
"Be curious, not judgemental." - Walt Whitman
What's one fun fact you want to share?
I played the clarinet for 14 years, and performed with a semi-professional band in college called the South Jersey Area Wind Ensemble.
Win as a team
We celebrate our successes and failures together, for the greater good of DI, our clients, and our instructors.
Being hungry is our mindset
We go the extra mile to win and achieve success.
We act with integrity
We act with authenticity and honesty and do what we say we are going to do, no matter what.
GSD Certified
We get shi* done, on time, with quality, and for the betterment of our students.
Run towards the snake
We see challenges and opportunities and run towards them instead of fleeing from them.
Talk to one of our Learning Solution Architects today
Let DI help you design solutions to onboard, upskill or reskill your software development organization. Fully customized. 100% guaranteed.
DevelopIntelligence leads technical and software development learning programs for Fortune 500 companies. We provide learning solutions for hundreds of thousands of engineers for over 250 global brands.

Educate learners using experienced practitioners.

Proven customization process is guaranteed.

We're a strategic partner, not just another vendor.
"I appreciated the instructor's technique of writing live code examples rather than using fixed slide decks to present the material."
VMware
View more
LET'S DISCUSS
DevelopIntelligence has been in the technical/software development learning and training industry for nearly 20 years. We've provided learning solutions to more than 48,000 engineers, across 220 organizations worldwide.
Thank you for everyone who joined us this past year to hear about our proven methods of attracting and retaining tech talent.
© 2013 - 2022 DevelopIntelligence LLC - Privacy Policy